Luso Support Centre Toronto's famous Celebration of Abilities is back!
After a long three-year gap, we are pleased to announce that the 2023 Celebration of Abilities, hosted by LiUNA! Local 183, will take place on December 16th (Saturday)
at
LiUNA Local 183 – Gerry Gallagher Hall (1263 Wilson Ave #200, North York, ON)
Our Toronto participants spend months happily rehearsing for this spectacular night, where they will showcase their many abilities!
We invite all to join our very special event.
Please check out the flyer below for more details!
To buy tickets or for more information, please contact Nancy or Sonia by phone 416-761-9761 or via email at [email protected].
Sponsorship opportunities are available!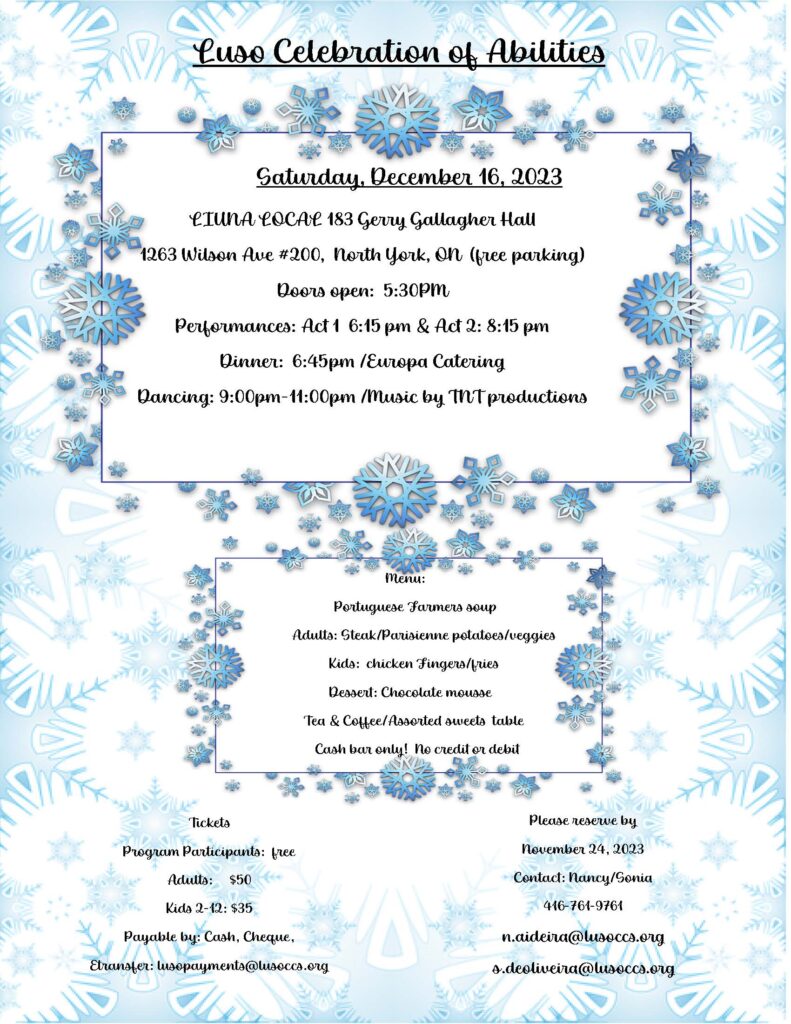 Event Highlights
We thank you for your ongoing support. If you have any questions, please contact 905-858-8197 or
[email protected]
.