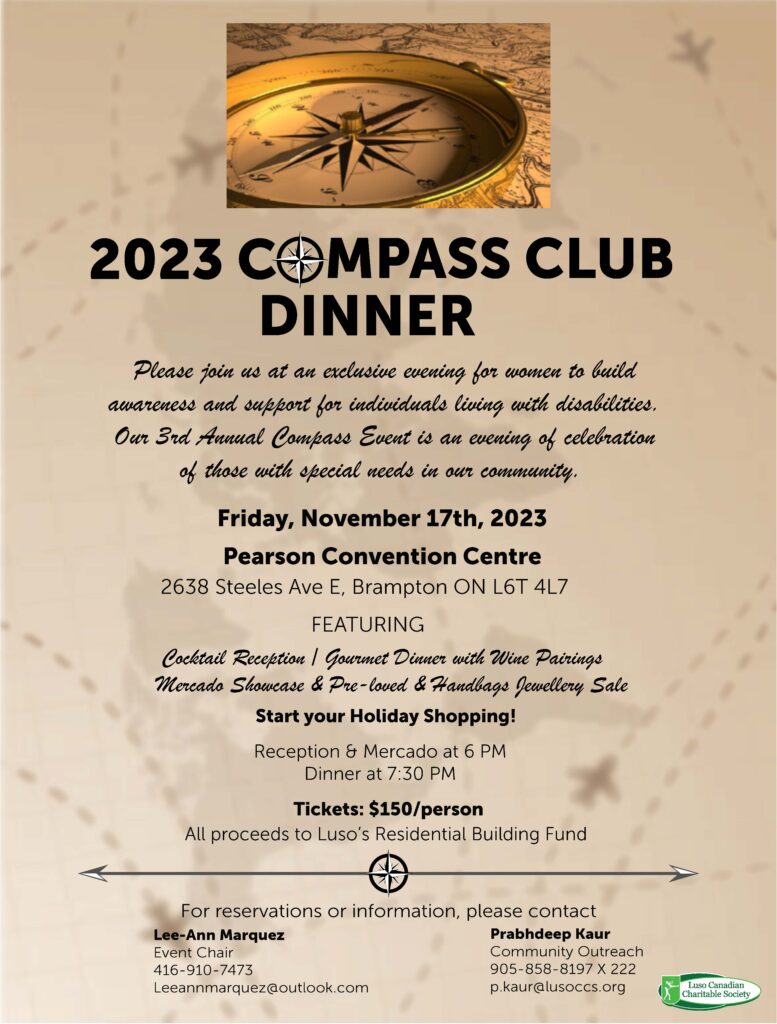 Join us for our 3rd Compass Club Event is taking place on Friday November 17th, 2023 at Pearson Convention Centre Brampton. Compass Club event is an exceptional evening for like-minded empowered women to unite, network and come together in support of Luso and to build awareness of the challenges of individuals living with disabilities.
All proceeds go towards our Residential Building Campaign, and the construction of permanent, appropriate, supported housing for those with special needs.
We hope to welcome everyone at Compass Club 2023, to celebrate this much-loved event and build awareness about Luso and its individuals.
To register or for more information, call 905-858-8197 or email [email protected]
Event Highlights
We thank you for your ongoing support. If you have any questions, please contact 905-858-8197 or
[email protected]
.