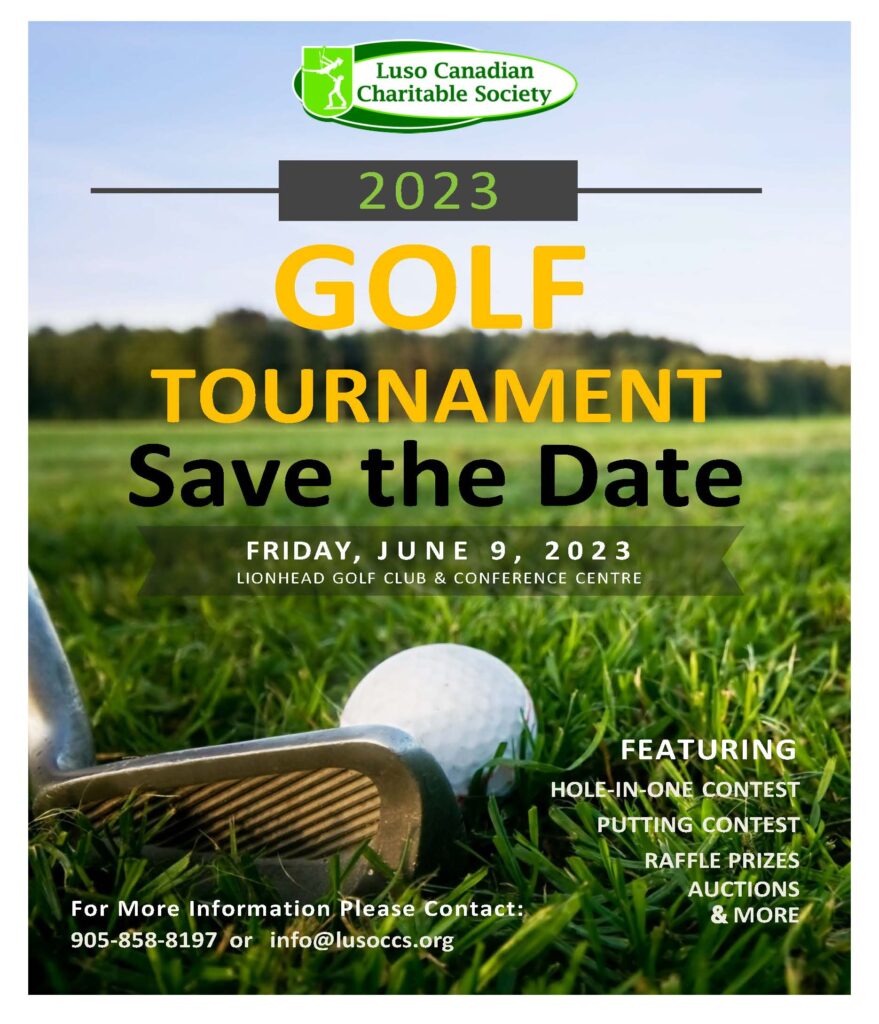 Luso Canadian Charitable Society invites you to join our 14th Annual Golf Tournament, on Friday, June 9, 2023 at Lionhead Golf Club & Conference Centre. Tournament dinner details to be confirmed.
Luso's Annual Golf Tournament is an important fundraiser that supports the delivery of our quality programs and services for individuals living with disabilities and their families. Luso does not receive ongoing government funding, and we rely on the generosity of individuals such as yourself to serve our communities in need.
If you are interested in sponsoring our tournament, please contact Prabhdeep Kaur (p.kaur@lusoccs.org) to confirm availability.
For questions about our tournament or to register today, please contact 905-858-8197 or info@lusoccs.org.
—
Our 14th Annual Golf Tournament was a great success! To view more photos from this year's tournament, please visit our Facebook page.
Event Highlights
We thank you for your ongoing support. If you have any questions, please contact 905-858-8197 or info@lusoccs.org.