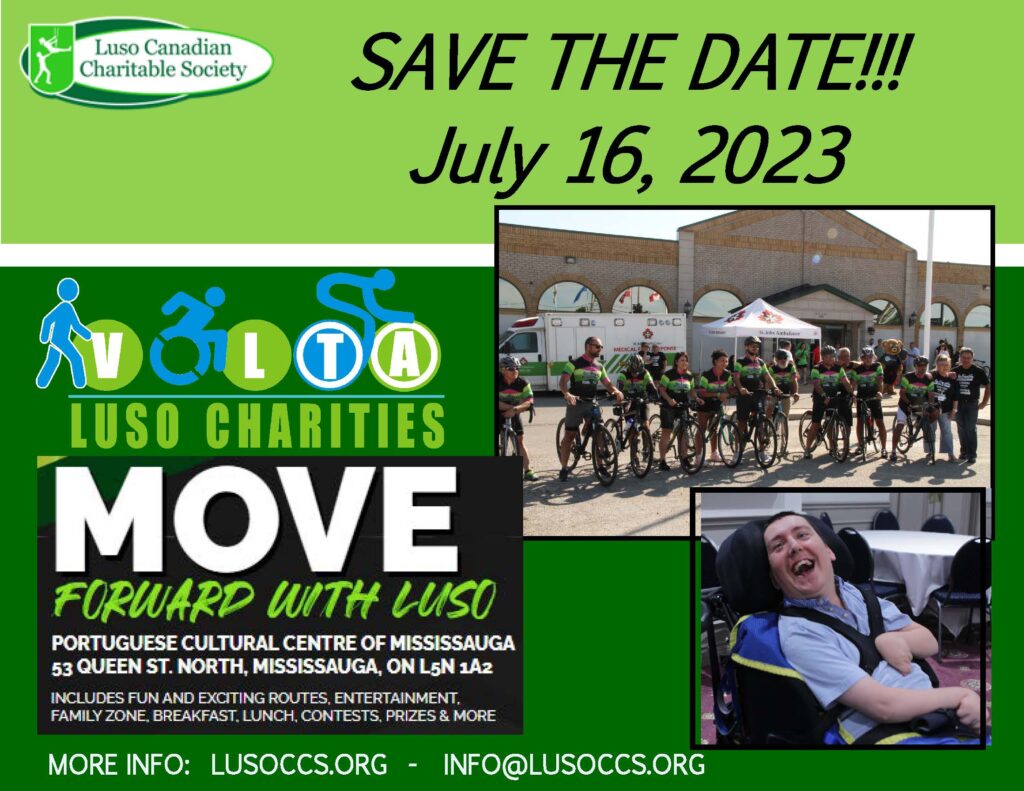 Luso Canadian Charitable Society invites you to join our Volta Luso Charities, on Sunday, July 16th, 2023 at the Portuguese Cultural Centre Mississauga. Take part in an individual or team challenge to walk, run, or cycle to raise awareness and funds for persons living with physical and/or developmental disabilities.
Volta Luso Charities is an annual walk, run or cycle event where over 400 participants gather in a show of strength and solidarity in support of Luso participants and their families, rain or shine! Volta is a family event that offers activities to suit every age and level of fitness.
Walkers and cyclists depart and return from the designated starting point. After completing their route, the day continues with lunch, entertainment, children's activities and fun for all!
Whether you're a walker or cyclist of any age, level of fitness, families and individuals can come together and take part in this fun and worthwhile event.
Our Annual Volta is an event that brings the community together in celebration of individuals living with disabilities. Your support is a vital part of our success and we invite you to participate with purpose in 2023.
Come out and help us build a better tomorrow for those living with disabilities!
For more information or help with registering, please contact info@lusoccs.org or 905-858-8197.
—
Our 2022 Volta Luso Charities was a great success! To view more photos from this year's tournament, please visit our Facebook page.
Event Highlights
We thank you for your ongoing support. If you have any questions, please contact 905-858-8197 or info@lusoccs.org.