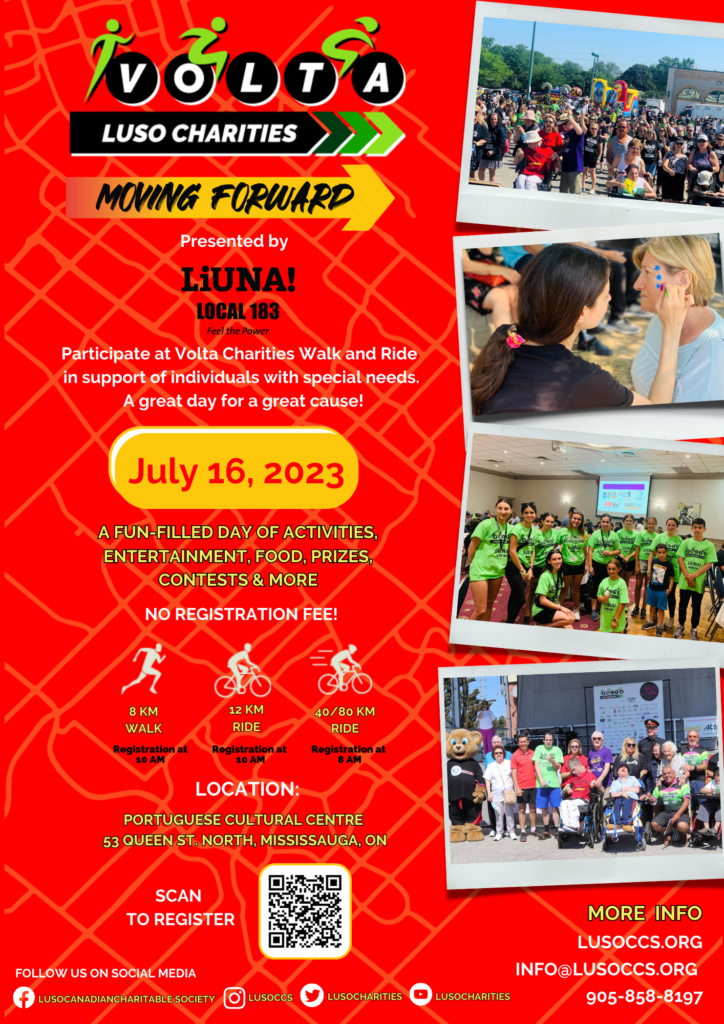 Luso sincerely thanks our many sponsors, participants, and volunteers, for contributing to the outstanding success of our Luso Volta Charities, presented by LIUNA Local 183.
Our 2023 Volta Luso Charities was a great success! More than 800 individuals joined us at our two locations: Luso Volta Mississauga and Luso Volta Hamilton, in celebration and support of individuals living with disabilities. While supporting a great cause, everyone enjoyed food, live entertainment, music, children's activities, special guests and an inclusive community event, open to all. The event was an incredible success with more than $450,000 raised, in support of the Luso families.
You can still contribute to our event by visiting our website at www.lusovolta.org 
Our Annual Volta is an event that brings the community together in celebration of those with special needs. Your support is a vital part of our success and we invite you to move forward  with Luso in 2024.
Come out and help us build a better tomorrow for those living with disabilities!
For more information or help with registering, please contact [email protected] or 905-858-8197.
Event Highlights
We thank you for your ongoing support. If you have any questions, please contact 905-858-8197 or
[email protected]
.