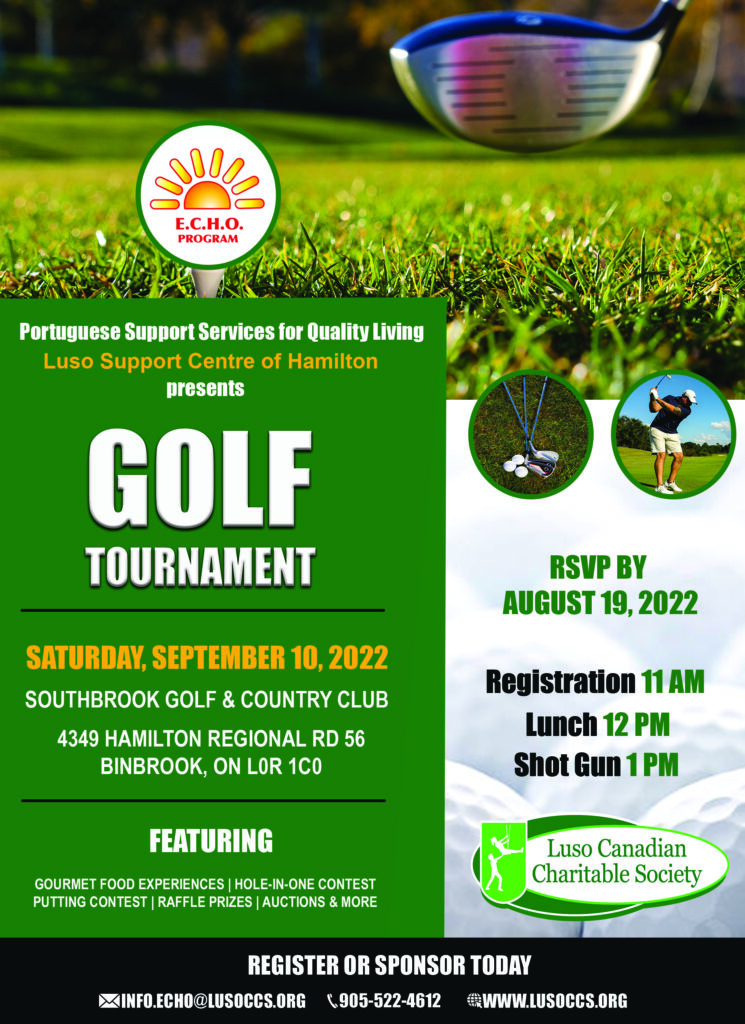 Luso Support Centre Hamilton invites you to join our 1st Golf Tournament, on Saturday, September 10, 2022 at Southbrook Golf & Country Club.
Luso's Golf Tournament is an important fundraiser that supports the delivery of our quality programs and services for individuals living with disabilities and their families. Luso does not receive ongoing government funding, and we rely on the generosity of individuals such as yourself to serve our communities in need.
For questions about our tournament or to register today, please contact 905-522-4612 or info.echo@lusoccs.org.