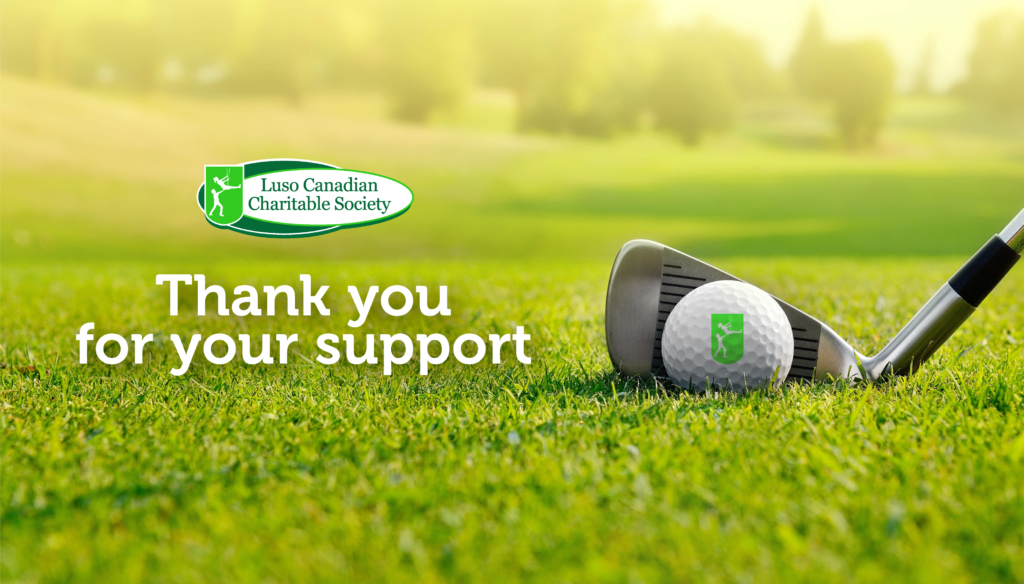 Thank you to everyone who contributed to the success of our 13th Annual Golf Tournament, presented by LIUNA Local 183. It was a fantastic day of golf for a great cause and enjoyed by all.
With the support of our sponsors, donors, golfers and volunteers, Luso raised over $150,000 for Luso's programs and services for individuals living with disabilities.
On behalf of our Board of Directors, Golf Committee and program participants, a sincere THANK YOU for your generosity and support of our mission to serve and advocate for those who need us most.
We hope to welcome everyone back at next year's tournament!
—
And the winners are… 
Congratulations to this year's tournament, draw and contest winners!
Best Foursomes
• Masters – Routes Transport (Steve, Rob, Tony, and Eric)
• Legends – Venture Construction (Tiziano, Emilio, Mike and Nick)
Longest Drive
• Masters (Men) – Jamie Forbes
• Masters (Women) – Jenn Conroy
• Legends (Men) – Glen Clement
• Legends (Women) – Kate Campbell
Closest to the Pin
• Masters (Men) – Cesar Rodrigues
• Legends (Men) – John Da Silva
50/50 Draw Winner of $4,680 (winner has been notified)
• Jeff 
Electronic Raffle (winners have been notified)
• Apple AirPods Pro – Martin
• Apple Watch – Filipe
• Apple iPad Mini – Andy
Putting Contest (winner has been notified)
Congratulations to our Putting Contest winner Jeff, who won a $200 food voucher for Fionn MacCool's Brampton.
—
Our 13th Annual Golf Tournament was a great success! To view more photos from this year's tournament, please visit our Facebook page.
Event Highlights
We thank you for your ongoing support. If you have any questions, please contact Kimberly at 905-858-8197 (x246) or k.lulham@lusoccs.org.