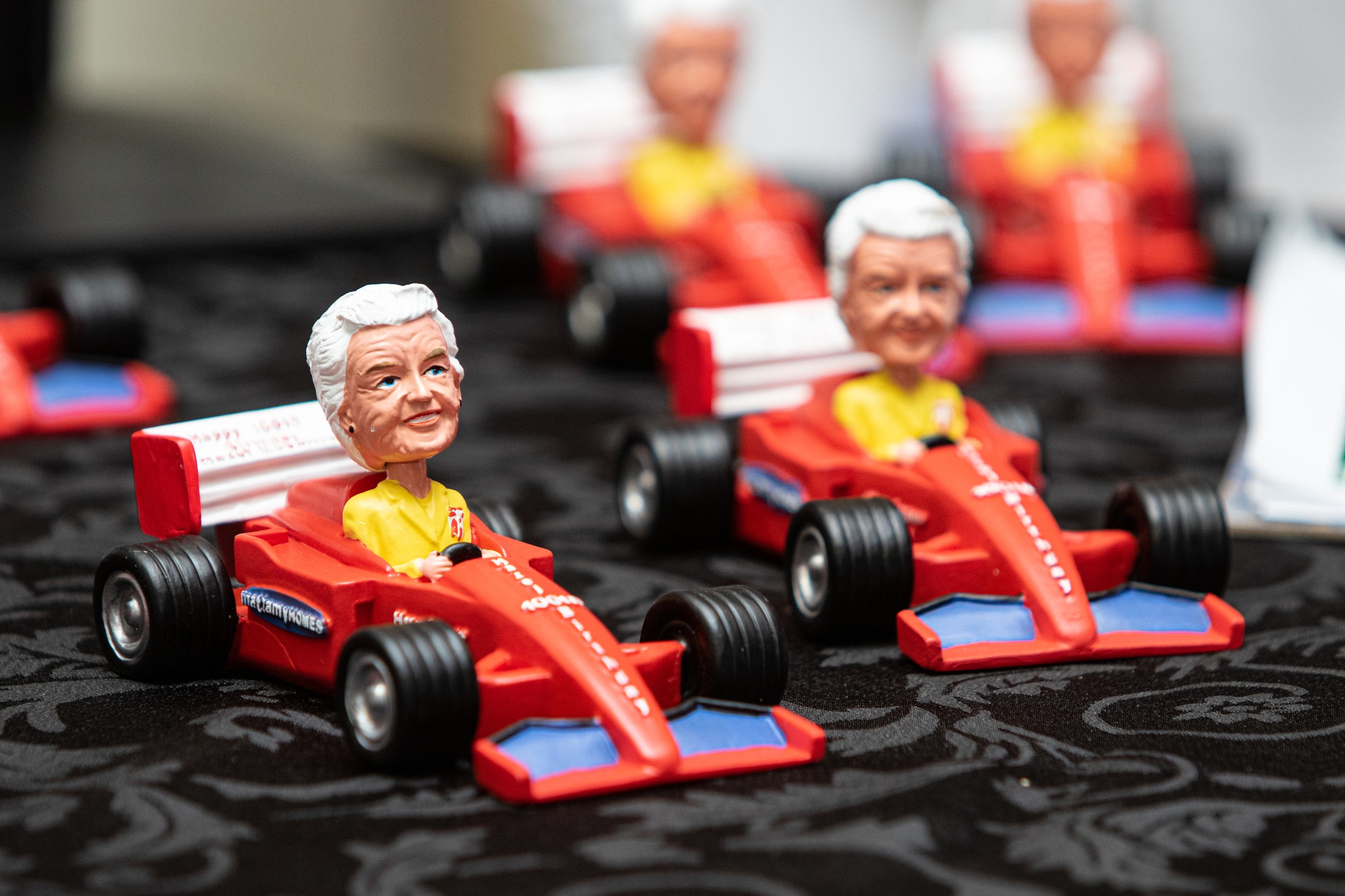 In remembrance of our dear friend and Canadian Legend Hazel McCallion (1921-2023), Luso is selling limited-edition Hazel "Hurricane" McCallion bobbleheads, with all proceeds going to Luso's Residential Building Campaign.
Hazel herself approved and followed this art project, and eagerly awaited the arrival of her "Race Car Bobbleheads" which were delivered early in 2023.  She wanted Luso to sell these collectibles and further support our Residential Campaign for those living with disabilities.

We are proud to offer these limited-edition Hazel "Hurricane" McCallion bobbleheads as she directed. All proceeds from the sale, of $100 for each piece will go directly to fund our supportive housing for those with special needs.
Hazel McCallion's unwavering commitment towards adults living with disabilities was unparalleled, leaving all of us with the sense of having to do better for those who are in need.
Please support Luso and fulfill Hazel's wish by getting your limited-edition Hazel McCallion Race Car Bobblehead figure today!
Purchase here, or reach us at [email protected] or 905-858-8197 for more information.
Price: $100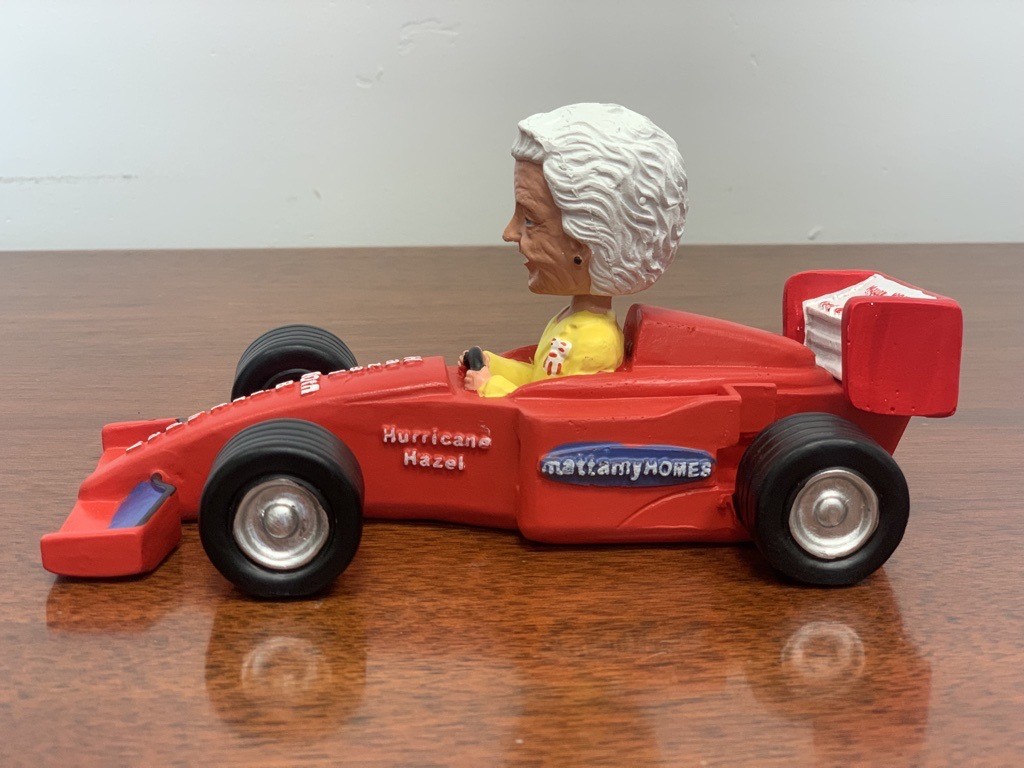 We sincerely thank Mattamy Homes for supporting this initiative and we thank once again Hazel McCallion for having been an extraordinary advocate for individuals living with physical and/or developmental disabilities.
On behalf of the Luso family, thank you for everything Hazel! We miss you very much!
Materials
Metals and polymer clay
Commissioned by
Hazel McCallion, Peter McCallion, Amy Tjen and Mattamy Homes, on behalf of the Luso Canadian Charitable Society
Thank you for supporting much need residential housing for those with special needs!