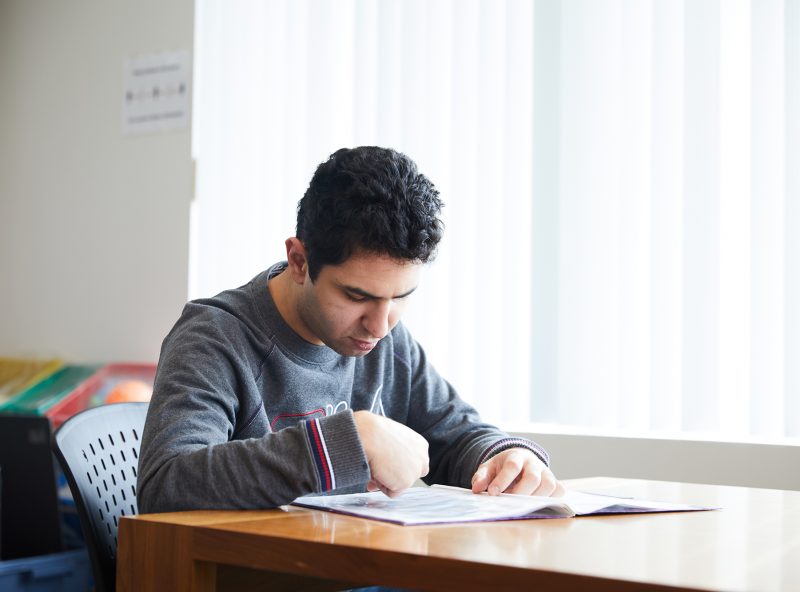 Meeting the Residential Needs of Aging Adults Living with Disabilities.
While demand for programming for those living with disabilities continues to grow, our families are sharing with us emerging issues and anxieties for the future. Safe, affordable residential care for aging disabled adults is in short supply. Luso families and the disabled community in general are facing increasingly desperate times in regard to residential care.
Often the health of persons with special needs rapidly declines over time, resulting in less mobility and increased fragility. As caregivers themselves age, this increased level of care becomes more and more difficult for them to provide. Aging caregivers may no longer have the physical stamina or mental health to continue with 24/7 care. The families of adults with disabilities are anxious for a solution that will ensure their loved ones are well cared for in the future.
Luso received a letter from a parent group asking us to extend care beyond the current day programming care, saying: "As we age, we begin to ask the question, where will our loved ones live, once we are no longer able to take care of them at home?"
Individuals with special needs enrich our lives with their loving nature and deserve to be well cared for throughout their lives. This belief is at the core of our philosophy at Luso, and it is our mission to ensure that care exists for everyone.
In response, we announced in 2019 our intention to build residential housing to support the growing needs of aging adults and caregivers. Luso will ensure families have the peace of mind and comfort of knowing that their loved ones will be cared for and that adults with special needs will not move to long-term care facilities or senior residences where they could stagnate from lack of stimulation and social interaction.
This will not be an easy undertaking and will require time, commitment and the support of many within the community, from all levels of government and business. We are asking you to join us on this journey so that we may meet both current and future requirements and collectively respond to families in need.
The journey is underway, we thank the many generous contributors that have responded to our call for support and donated to kick-off our Residential Build Campaign. Over the upcoming months, more details about this exciting project will be shared. With your help, we are responding to the changing needs of adults and families living with disabilities and building a better tomorrow for everyone.